Internet providers
See websites you visit, social media, who you email

May see health data and finances

Save data for at least 6 months
Websites
See internet behavior on certain websites

Mainly work with cookies

Can tailor advertisements to your use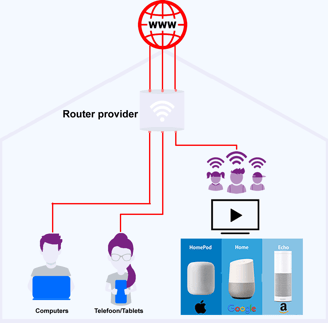 Search engines
See your search history

See your search results

Google: Sees information from all platforms on which you use your Google account
Governments
Can request data from internet providers

Combating (cyber)crime

Obstruct online freedom and privacy
Hackers
May see your browser history, login details, financial details, etc.

Depending on the type of attack
This is a list of the
benefits

that

VPN

routers have to offer:
There are many reasons why one would want to set up a VPN connection on the router. do not fall prey to censorship, hackers or privacy-violating companies (Facebook), organizations and governments.
With a VPN router, you can always surf anonymously and safely, with all your (wireless and wired) connected devices.
Connect to an unlimited number of devices.
When you connect to VPN servers via your router, you can establish a secure connection with an unlimited number of devices. You can also share the encrypted connection with friends and guests without having to worry about sharing your account (which is prohibited by the terms of service of most VPN services).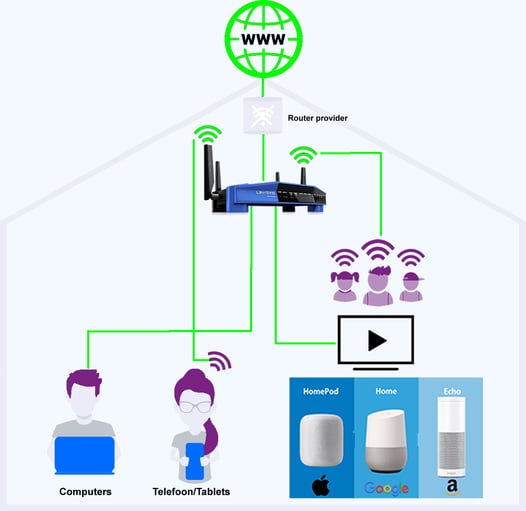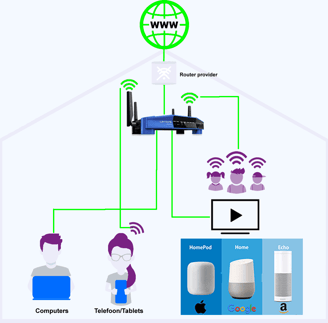 Log in once – never again
Many people often forget to log in or set the VPN app to activate automatically upon startup. Once you set up a VPN router, you'll never have to worry about that again. You only have to enter your login details once and as long as your subscription is valid, you don't have to do it again! If you always use a VPN service on multiple devices, this is a practical and efficient solution.
Make the VPN connection available 24/7.​
If you have a favorite VPN server that you use constantly, you can always connect to this server (as long as your router is turned on). This is also possible by using the VPN client's auto-connect feature. But in addition to the benefits mentioned above, VPN routers offer an even easier way to do this.